19. February 2021
How to Start Betting on UFC Fights
The UFC has become one of the most popular mixed martial arts organisations in the world. Each UFC competition has no fewer than twelve fights, which gives UFC fans plenty of different options to bet on, especially since there are many different markets that Canadian betting sites have for UFC betting. This is why it is of the utmost importance to learn all the fundamentals of sports like these so that you improve your chances of getting win and win when UFC betting. In the following article, we are going to reveal everything that you should know about betting on this highly entertaining sport. Once you have read this guide, you will know how to make more money when betting on this sport at sports betting sites.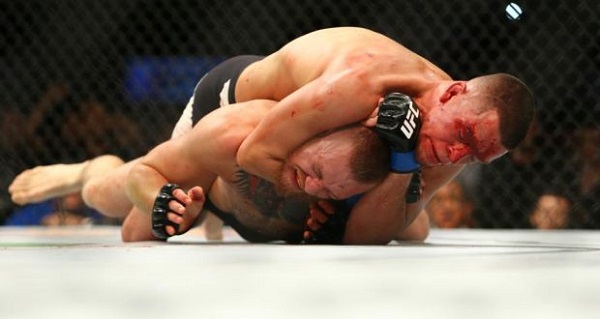 UFC Betting - A Potential New Event to Bet on
In July of 2020, the UFC decided to do something that they had never tried before and that was to host an inaugural Fight Island. This event saw four nights of action-packed fighting that was available to UFC fans all over the world on pay-per-view.
This event happened on an Abu Dhabi island and was organised in such a way to ensure the safety of each fighter that took part. For example, due to Covid-19, each fighter had to stick to their own bubble before their fight to ensure that no spreading happened and to make sure that UFC fans could finally get to see some quality fighters in action again. Sports were mostly postponed around the world, so the organizers of this event wanted to give their fans something that would entertain them and something that they could bet on to try and win some extra money to brighten the dark times. Even those who preferred other sports tuned into watch because they just wanted something to bet on.
The first Fight Island was dubbed UFC 251 and had 50 fights spread out over the four days, with three of them being a fight for a title. The title fights were between Jorge Masvidal and Kamaru Usman for the Welterweight title, Max Holloway and Alexander Vokanovski for the Featherweight title, and Jose Aldo and Petr Yan for the Bantamweight title. Each fighter that we just mentioned above are some of the best in the sport.
The event was a big success and raked in a lot of money as millions from all over the world tuned into watch the event. This was supposedly going to be a one-off UFC event that came about due to the pandemic situation, but due to the amount of money that was made by the organizers and each fighter, it would not be too surprising if they decided to have another similar event in the near future.
We will keep an ear out for any news and let you know if they are planning a second event so that you can place some bets on it at sports betting sites.
Best UFC Betting Sites
As we touched on above, UFC is an entertaining sport, but you can make it even more entertaining by betting on it. There used to be a time when this sport was looked down up and it was not given much scope by the media and had very few fans when compared to other sports. This was most likely due to the fact that it was seen as a violent sport, but things have since changed and it is now one of the world's most popular sports.
Sports betting sites know just how popular it is now in the world of sports, which is why the majority, including new betting sites, will offer their customers a variety of markets and odds for betting on the UFC. Now, while it is always great to have a range of sports betting sites that we can open an account with, just how do we go about finding those betting sites that suit us the most?
When there are many betting sites that you can open an account with, it can be difficult to separate the wheat from the chaff. You could spend hours trying to find the best one, and that is time that you could have spent betting trying to win some extra money. Have you ever been in a restaurant and picked up the menu to find that it has over ten pages? If you have, then we bet you have spent ages mulling over what it is that you are going to order - this is what it is like when you have a plethora of betting sites that you can register with.
So, how is it that you can separate the great betting sites from the mediocre ones? Well, the easiest way to do this is to check out comparison websites. Nowadays, the best comparison sites have a team of experts that spend their day checking out those betting sites that stand head and shoulders above the rest. So, if you are after a great place to bet, all you need to do is Google "comparison betting sites" and you should be able to find what you are looking for.
In our opinion, some of the best betting sites for UFC betting includes the likes of:
Betway
Paddy Power
Bet365
Ladbrokes
Coral
Unibet
LeoVegas
These are top bookmakers in various markets in the world, e.g Betway is among the best betting sites in Nigeria, and in the UK. If you sign up with one of these bookmakers, you will have a great betting experience whenever you log in to bet on a fight. However, whenever you are betting, please remember to do so responsibly. Yes, we all bet on a fight with the hope of making a bit of extra money, but money is not the be all and end all as it is also important that you have fun when you are betting. If you find yourself betting on a fighter just out habit and are not enjoying it, log out of your account and occupy your mind with something else. Placing a bet on a fight when you are not in the right frame of mind can cause you to lose money.
Also, you need to set yourself a budget of money that you can afford to lose and stick to it. If you bet on a fighter and you lose and reach your budget, you have to stop right away so that you do not start spending money that you cannot afford to lose - making a bet on a fight with money that you need for bills or food is a big no no.
If you find that you have become addicted to UFC betting, you should head on over to gamblingtherapy.org as they will be able to help you overcome any gambling addictions that you might have.
Sports Betting: The Importance of Odds and How to Find the Best Betting Odds for UFC
When you are placing a bet on a fighter in the UFC, you want to be sure that you are making use of UFC odds that are the best around, so you get the best value from your buck. You can predict the outcome for fight after fight, but if the UFC odds are rubbish and you end up with little profit, what is the point? A bookie can be at the top of their game in every other sector, but if they have poor UFC odds as well as rubbish odds for other sports, it is in your best interest to look elsewhere.
So, now that you know why it is important to always look for the bookmakers with the best odds, how is it that you find such bookmakers so that you can be sure you are using the best odds on the market when UFC betting? Well, once again, all you need to do is make use of some odds comparison websites. The bookies that we listed above for you all have great odds for placing bets on the UFC as well as other sports that you might like to wager on from time to time.
As well as fantastic odds, the bookies that we listed above all come with great bonuses and promotions that you can make use of to win more cash when placing bets on sports. Before you start to make use of the bonuses and promotions though, you need to remember to read the terms and conditions so that you know what you are permitted to do and what you need to avoid doing.
The Most Popular UFC Bet Types
UFC is a great sport to place wagers on as bookies offer many different markets to bet on. Below we shall take a look at some of the most popular bet types so that you have a good idea as to what you can bet on.
Match winner: With these bet types, you are just trying to predict the fighter that will win the match.
Victory method: There are different ways that a fighter can win a match and with these bet types your aim is to try and predict how a fighter will win the match. For instance, will they win by decision, knockout, disqualification, or technical knockout?
Total round betting: With these bet types, you need to predict which round the fighter will win in. This is pretty tricky to do, so the odds can sometimes be the best you will find when gambling on sports.
Bout will go the distance: Here, as the name suggests, you just have to try and predict whether the judges will have to decide who the winner is.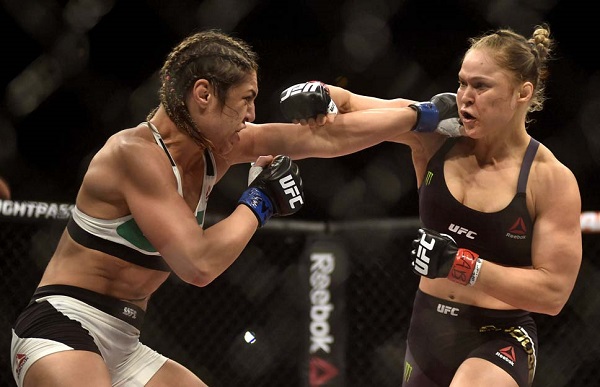 UFC Betting Strategy
When it comes to placing bets on this sport, you can dive right in and start placing wagers right away, but all you are going to achieve by doing this is increase your chances of losing. Below you can find some useful strategies that you should always remember when placing bets on this sport.
Location is Very Important
A lot of people do not pay much attention to where a fight is happening because they feel that every octagon is the same, so it does not matter where it is. However, the location is actually very important because of altitude and distance traveled. The altitude can vary drastically between venues and at high altitude there is a lot less oxygen in the air, meaning that cardio activities become a lot harder. Someone who is in peak condition at sea level might not be when carrying out strenuous activity a high altitude. Also, some fighters will have to travel much further to reach the destination where the bout is going to take place, which means they could be suffering a bit from jet lag while their opponent is fine. Fighters usually try to combat these factors by training at high altitude or traveling a lot earlier, but you should still keep a close eye on these two factors.
Do Not Bet Against the Rockstars
This might sound obvious to you, but you would be amazed at how many sports bettors actually go ahead and do this. It is true that betting on whoever the underdog is can earn you a lot of profit if they pull off a shock win, but you have to be certain that you are not putting bets against fighters who rarely ever lose. You would be committing gambling suicide if you bet against Anderson Silva or Ronda Rousey in their prime as they did just not lose. You need to identify the rockstar fighters and ignore whatever odds their opponents have, no matter how enticing they are.
Study the Fighters
Knowledge equals profit and this is something we recommend you always remember. By doing you homework on the different fighters, you can increase your odds of making a profit. However, it is vital that you study the correct information.
For example, you should take a look at who they train with – if they happen to train with some quality fighters, then they will gradually improve over time. However, if they are training with fighters that nobody has heard of, then we suggest that you be a more judgmental about their fighting skills. We suggest that you also have a look to see if they have hired any specialists to help them when they are due to be fighting particular fighters. If they have, then it is a clear sign that they mean business and are fully focused on winning.
Never get too caught on the numbers that fighters have. Many bettors will take a look at a fighter's record and then use those numbers as a way to tell how they will perform in their next fight. The issue with this is that all fights are different because they are against different opponents with different styles and tactics. Therefore, what you have to do is check out their record against the type of opponent they are going to be up against. For example, if they will be fighting someone who is known to be very skilled in the art of Jiu Jitsu, then you should check to see how they have done against Jiu Jitsu fighters before.
Another thing you need to pay attention to are injuries. The majority of fighters will say that they are fully fit and recovered from all injuries, but this is not often the case. The truth of the matter is that most fighters enter the octagon with some type of injury. Therefore, you should always have one eye on the injury news and do some research to see how long specific injuries take to heal fully. You can also find valuable news at www.ufc.com so we recommend you pay
If you find that one of the fighters had back surgery four weeks ago and they say that they are fully fit, do not pay any attention to them. Looking at the impact that particular injuries can have on a fighter's style is really important. For example, if someone with a Jiu Jitsu style of fighting hurts a finger, it will not impact him that much. However, if said fight pulls a groin muscle, it will have a big negative impact.
The Best Kind of Bet on MMA
Placing a single wager on some UFC fights is pretty entertaining, but you can increase the entertainment levels drastically by making an accumulator bet. The great thing about accumulators is that they can provide you with the opportunity of raking in a lot of cash. Okay, the odds of you winning life-changing sums of cash are quite slim since you need to get all the selections right to be a winner but placing a $1 wager for the chance to win thousands is well worth the risk.
For instance, if you try and guess what round four different bouts will finish in, you can create an accy that is worth somewhere between $50-100,000 dollars. We would not suggest that you make such wagers all the time, but we definitely feel that it is something that is worth your while every so often. After all, it really is no different to playing the lottery once a week and hoping that luck smiles upon you.
So, what the best betting sites for making accumulators on this sport? Well, any of the betting sites that we mentioned earlier on are fantastic for accumulators as they offer competitive odds for all the markets they have on offer. Just like with other kinds of bets, when you are building an accy, it is better for you if you make one with the best odds around as this means you will get even more profit if you go on to be a winner. Thus, if you choose to register with one of the betting sites that we recommended, we are certain that you will have a very good UFC accy experience.
Pages

T