19. February 2021
AMAM Reconnaissance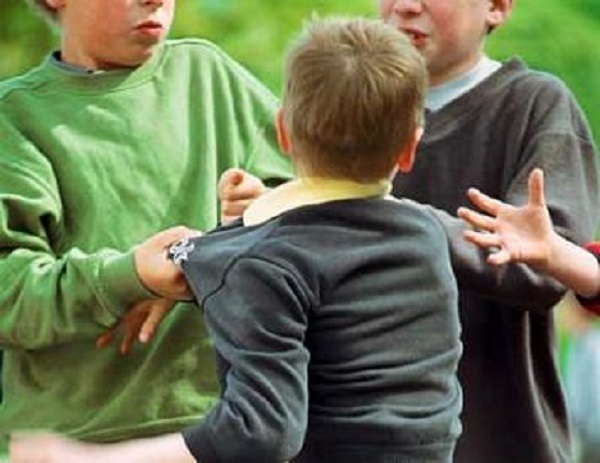 MMA just so happens to be one of the world's fastest-growing sports. However, this has not always been the case. Although many martial arts from China, Japan and India have always had an air of respect, there was a time when MMA was ignored by media and society, probably because it was seen as too violent a sport. However, this has since changed, and fans of this sport can find plenty of interesting information right here on this site ranging from betting on UFC fights to strategies to use when betting.
Featured Fighter
Gettin' Pulverized by Jens "Lil Evil" Pulver Gettin' Pulverized by Jens 'Lil Evil' Pulver by Rae Elise, AMAM
This is the story of a man who fought to change his name.
Jens "Lil Evil" Pulver (born December 6, 1974) is a veteran American Mixed-Martial Artist (MMA). He was the first Ultimate Fighting (UFC) Lightweight Champion, a World Extreme Cage Fighting (WEC) Featherweight, and a notable Wrestler, Kickboxer & Boxer. Raised in an abusive household and tormented by an alcoholic father, he set out on a personal quest to change the name of Pulver into that of a true champion!
Now, Pulver fans can learn more about their hero by downloading his new life documentary film DRIVEN, available online at https://gregorybayne.com/driven.
Featured Video
Sifu Larry Hartsell The Premier JKD Fighter -
A true American Martial Arts Icon, Hartsell was a significant original student and close personal friend to the late great Bruce Lee. His contributions, especially in the Grappling Range, helped to evolve Jeet Kune Do.
Grappling Pioneer
"Judo" Gene LeBell article by Larry Hartsell, JFJKDGA -
What do you call a man who has wrestled a bear, was friends with "The Greatest" Muhammed Ali, taught both Bruce Lee and Chuck Norris, who sparred with "Sugar Ray" Robinson, and was the man who won the first ever MMA competition in American history…
… if you have any background knowledge you consider him the toughest man alive, and if you are being choked out by him then you'd call him the prettiest man in America. We at AMAM present to you "Judo" Gene LeBell – don't piss him off!!!
Introducing our featured AMAM Ring Girl: Jordan
This beautiful brunette is currently a resident of Southern California and comes to AMAM with many modeling credentials under her belt.
Read about her and tell us what you think.
MMA Training
Have you been thinking about starting MMA training but are unsure as to whether mixed martial arts are for you?
For sure, you can shed those extra pounds by taking up mixed martial arts such as kickboxing or jiu-jitsu. You might find it hard to believe but by partaking in mixed martial arts, you can lose around 800 calories in a single session depending on the intensity and your weight. Take a look at some mixed martial arts stars on the Internet, such as those that compete in the UFC and you will get a good idea as to how in shape they are.
Apart from weight loss though, mixed martial arts is also great for other things, and you can find out what these are below:
Builds Self Confidence
Training in mixed martial arts can help to build your confidence, and this is not just because you can learn to defend yourself against any attackers. When you train in MMA, you will be exposed to challenging scenarios that will force you to perform to your very best. It will also teach you how to perform and focus under pressure, which is something that comes in handy outside the gym as well.
Discipline
Training in MMA can help you build your self-discipline. Like with most sports, discipline is an important part of MMA. Thanks to MMA training you will learn to how to discipline yourself, especially when it comes to eating right and getting enough sleep. It also teaches you how to control your impulses and emotions, which can help in many different aspects of life.
Goal Setting
The MMA belt ranking system will encourage you to work towards achieving your goals. Naturally, when you decided to start MMA, you train in order to improve your knowledge and skills so that you can work your way up from the White Belt to the Black Belt.
Respect
When you are training in MMA, you will be taught the importance of respect. You will learn to respect your instructors and fellow students. Also, you will learn to respect your competitors. Yeah, in UFC you will see fighters beat the hell out of each other for a number of rounds, but once the fight has come to an end you will see nothing but respect between the UFC fighters.
The Best MMA Betting Sites
Mixed martial arts are extremely entertaining to watch, but they can be made even more entertaining by placing bets on them, whether that's your standard moneyline bets, prop bets, or what have you. There are plenty of bookies that offer mixed martial arts betting so that you can start betting on UFC fights, but some are much better quality than others and have better MMA odds. So, how can you find the best ones to sign up with?
Well, luckily, there are many different comparison sites available online now that have a team of experts that spend their days analysing different fighting betting sites, so that you can find the best MMA odds. If you take the advice that is on offer from these comparison sites, then you will be able to find quality UFC & MMA betting & odds. For some interesting news that can help you when betting on martial arts, you should take a look at the Masters Hall of Fame – this news can help you be more successful. For readers based in the US, read this page.

Pages

T